Take Care of Your Ford Vehicle at Our Service Center in Marshall, MN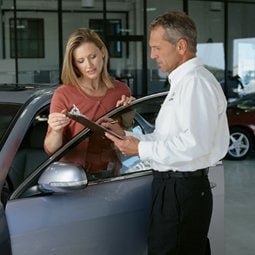 If you own a Ford car and work on making it last for long, it is essential to ensure that it is serviced regularly. The vehicle has excellent fuel consumption, precise handling, and giving users power. The automakers understand better the kind of vehicle you may need if you will be living around the Marshall, MN, area. Just like any other machine, the cars will need regular servicing.
Why Choose Kruse Ford Lincoln Inc.?
There are so many auto shops around the Redwood Falls area offering similar services. We still believe that we are the best in terms of expertise and spare parts. Below are some of the reasons why you should come to our shop:
Expertise
When we talk of professionalism in the industry, we have the best team committed to ensuring that they deliver quality work to their clients. We have a team of certified mechanics at our shop near Worthington whose mission is to ensure that they understand your Ford model without struggling to impress you. Our experts know your vehicle model and understand what could be wrong with it.
Genuine Parts
We at Kruse Ford Lincoln Inc. near Montevideo use OEM parts to service your car. Automakers manufacture these parts and, therefore, will leave your car functioning as it should. Aftermarket parts are cheaper but will diminish a car's longevity.
Services You Can Trust
Our service department team near Sioux Falls is trained and committed to providing users with the most fantastic customer care experience. You will choose a shop because they can service your car and the training you get from them. Our specialists will educate you on how to keep your car functioning properly.
Visit Kruse Ford Lincoln Inc. to Learn More
Always count on us to teach you the best tips to keep your car moving around Granite Falls. You can book an appointment about your car's next service. We look forward to working with you soon!